Brandon Rasmussen
Realtor, RE/MAX Tri County, 609.651.5167
It's About Trust
Developing an enduring relationship based on trust is my highest goal. I believe that there is happiness in making others happy, and doing so also happens to be the best business practice. I utilize data driven practices to get you the best bang for your buck, and have been trained in real estate negotiating strategies to get your the best price in a competitive market. I believe in creating relationships, not transactions. I work hard to educate my clients on all aspects of the sale or purchase of real estate, to communicate promptly and to be someone you can trust to navigate you and your family to the next part of your life.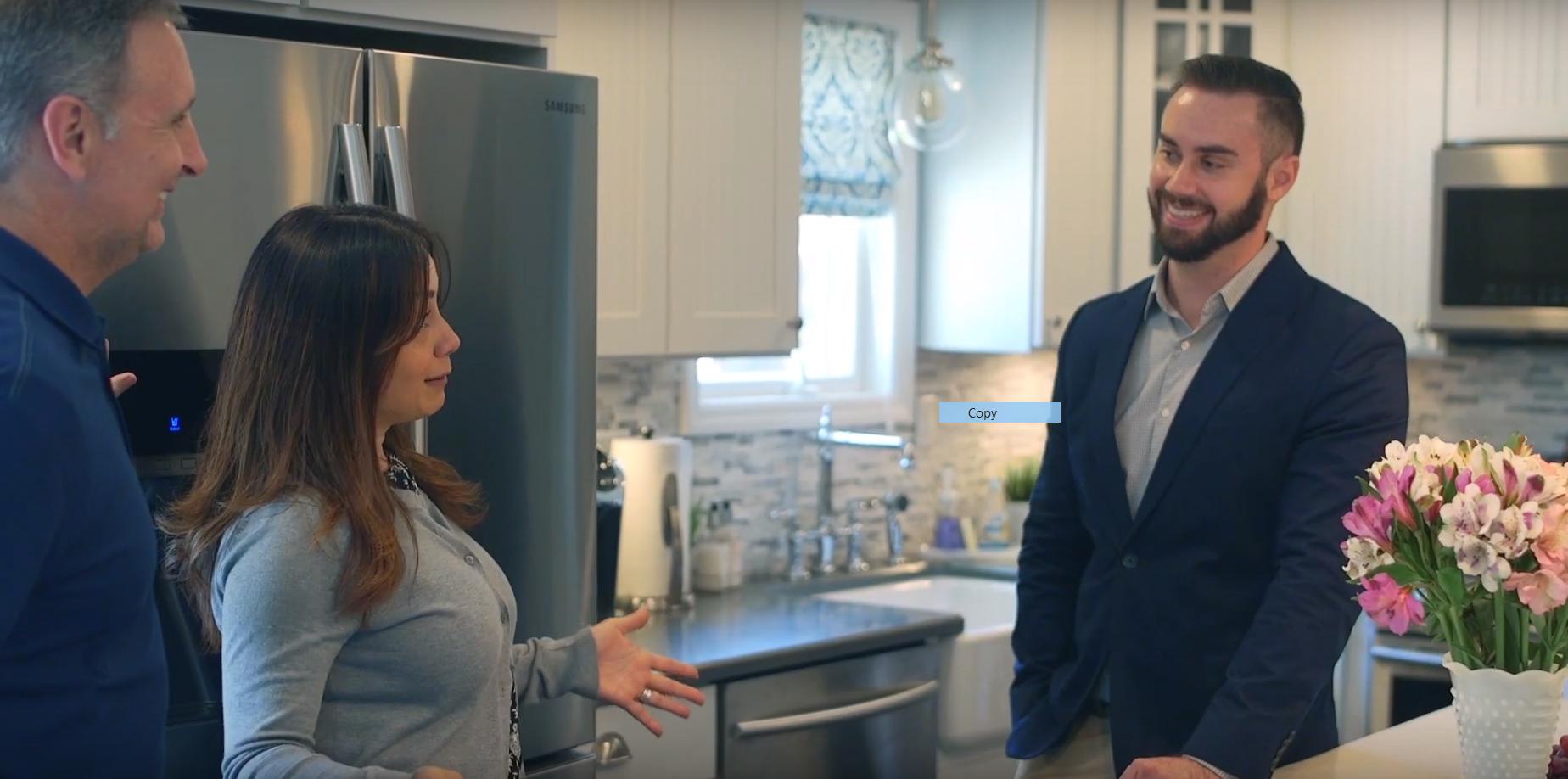 Example of Professional Video Walk-Through
Video walk-throughs like this one can boost your exposure on consumer sites like Zillow and Trulia by up to 400%
Examples of Professional Photography Used
Professional photography will get eyes on your listing and feet through your door
Reviews from Past Clients
"Brandon was just what we needed in the wake of a realtor nightmare. We contacted him on a weekend and he was super responsive and easy to reach. You can tell he was passionate about his job but also has the best interest of the client. He never told us what we wanted to hear but told us what we "NEEDED" to hear. With some realtors you can tell that the commission is more important than the needs of the client and Brandon is the exact opposite. From giving us strong real estate advice to the color of a couch he was very helpful! Absolutely amazing and professional!!" -Darnell, Ewing NJ
"Finding a house can be such a stressful process but Brandon helped me every step of the way. His honesty and candor helped save me money and time in my search. Also, having an agent who is super organized and punctual helped tremendously. I felt informed every step of the way and his communication to all texts and emails was lightning fast. I recommend him without reservation!" -Marcos, Freehold NJ
If you're looking for an honest straight talking realtor than you should call Brandon. I've dealt with many realtors before Brandon and Brandon is the best. His interest is in helping you find the house that you are looking for and then helping you navigate the purchase process. He is always professional and has a full understanding of his profession that allows him to make finding and then purchasing a house a no problem, fluid experience. Choosing Brandon to be my realtor definitely made the purchase of my property as simple and easy as possible . -Joe, Hamilton NJ
My Role as Your Full Time Agent
My promise is to deliver excellent service, prompt communication (text, email, calls and setting up showings), to educate you about the process and answer any questions you have, and to be a generally pleasant individual to be around! In addition, I will help you select properties that match your criteria, and when showing the property highlight points of concerns in the property or in the sellers' disclosure. Even though I represent you, the buyer, I am compensated by the seller of whatever property you end up buying, so using a buyer's agent is a great service that comes with no out of pocket cost to you. I will advocate for your best interest, negotiate price on your behalf and navigate you through the process by coordinating with your lender and attorney to get you to closing as smoothly as possible.
Additionally, before making an offer I will run a comparable analysis to make sure that the investment is sound and to make sure you are not overpaying. Buying above market value is a critical mistake some buyers make and they end up paying for that mistake when they sell years later.
Summary of the Buying Process
Here is how the process works once you find a home you like and you've been pre-approved by a lender:
Consult the sellers' disclosure for known defects and age of major systems to make an educated offer.

Offer/ Negotiation: I will negotiate with the sellers to find a mutually agreeable, fair market price for the property.

Contract: once we have an agreement on price we will sign contracts. You will need to give your attorney a check shortly after both parties sign the contract. This deposit counts toward your overall down-payment.

Attorney Review: this is a 3-5 day period during which your attorney and the seller attorney will go over the contract and make any changes they see fit. This period is the last period you can withdraw from purchase without any contractual obligation. After this 3 day period the contract becomes binding.

14 day inspection period: The fourteen day inspection period begins the day after attorney review ends. You will have an inspector come out to the house and do a thorough inspection of the property. They will give you a list of any major repairs. You will let your attorney know what you'd like repaired by the seller. I am available to go over the list with you to help determine what to ask for.

Appraisal: Your lender will send out an appraiser to the property. They will be appraising the value of the property to evaluate it as a viable collateral interest. If the appraisal comes in the purchase price may need to be negotiated, or you may need to be ready to pay the difference between the purchase price and appraised value in order to close.

Loan Process: Once the inspection period and negotiations are done we pretty much just wait until the loan is ready to go and then you bring your cash to closing in the form of a certified check. Don't forget your two forms of ID!